Welcome to Promotion Connects, the leading corporate gifting company in Delhi!
We recognize the value of corporate giving to improve ties, show gratitude, and raise brand awareness and stand as the one-stop solution for Corporate Gifts in Delhi
Since its establishment in 2015, our company has consistently prioritized the provision of exceptional services, top-notch products, and competitive prices to our esteemed clients in the corporate gifting sector. We take great pride in having successfully served over more than 200 corporate companies across India, including prominent names such as Coca Cola, Tata Power, Twitter, Air India, BlackBerry, Wave Infratech, The Times of India, Bharat Pe, Lava, Mahindra, MakeMyTrip, Snapdeal, and many more. This extensive clientele is a testament to our unwavering commitment to excellence and our ability to meet the diverse gifting needs of reputable organizations nationwide. At Promotion Connects, we specialize in providing top-quality corporate gifting solutions that are sure to impress which includes products like on board and off board kits, customized trophies, leather products, diwali gifts, electronic products and many more. Also we have tie up with some amazing brands likes Samsung, Levis, JBL, Adidas, Puma, Boat, United Colors of Benetton and Portronics.
Brands Associated With us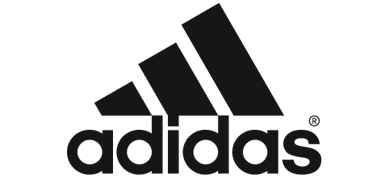 Corporate Gifts Suppliers In Delhi
As one of the leading corporate gift manufacturers in Delhi, we take pride in offering a wide range of exceptional products and services tailored to meet your unique gifting needs. With a team of dedicated professionals and years of industry experience, Promotion Connects has firmly established itself as a reliable and reputable corporate gifts manufacturer in Delhi. We understand the significance of corporate gifting in fostering strong business relationships, expressing gratitude, and enhancing brand visibility. That's why we are committed to delivering exceptional products and services that exceed your expectations.
From elegant executive gifts to creative promotional items, we have something to suit every occasion and budget. Being one of the top corporate gifting companies in Delhi NCR, our choices of corporate gifts are thoughtfully curated, keeping in mind the latest trends and industry standards. At Promotion Connects, we understand that every business has different gifting requirements. Whether you are looking for custom-made products or bulk orders, we have you covered. We believe in the power of personalization, allowing you to add your company logo, branding, or special messages to create a truly memorable gift.
In addition to serving clients in Delhi, we also cater to businesses in the broader Delhi NCR region. Our extensive reach and strong partnerships with suppliers and manufacturers enable us to meet your gifting needs efficiently and effectively. Corporate gifting for us is not just exchanging gifts but also creating a lasting impression. Choose the best corporate gifts suppliers in Delhi, Promotion Connects is your trusted partner for all your corporate gifting needs in Delhi. Experience the difference with our extensive selection of high-quality gift items and our dedication to providing unparalleled service. Shop with us today and discover the perfect corporate gift that will leave a lasting impression.